Bus Transfers To and From Surabaya Airport



Buses from Surabaya Airport with Bus Routes and Times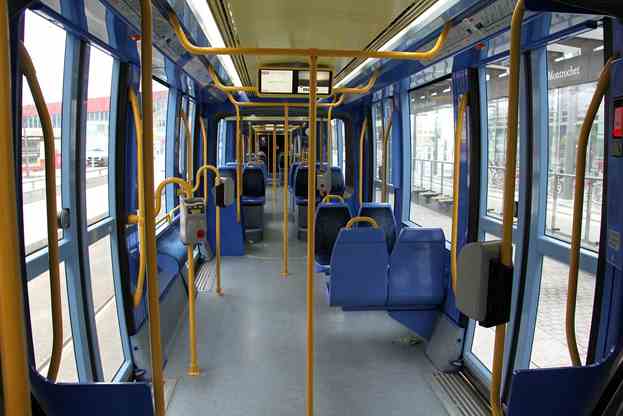 Getting into and out of the city is doable via public transportation. DAMRI oversees the bus system. A total of two bus stops can be found at Terminal 1, whereas only one can be seen at Terminal 2.
DAMRI Public Bus at Surabaya Airport
Line 1: To Purabaya Station. Ticket is 25,000 Rp.
Line 2: To Ttanjung Perak Station. Ticket is 25,000 Rp.
Line 3: To Bunder Gresik Station. Ticket is 40,000 Rp.
Bus 1 goes to Purabaya Station (25,000 IDR), Bus 2 goes to Tanjung Perak Station (25,000 IDR), and Bus 3 goes to Bunder Gresik Station (25,000 IDR), all from the airport (40,000 IDR).
Let's say you're interested in reaching the heart of town. In such case, bus number 2 will take you to Tanjung Perak, Indonesia's second-largest port after Jakarta's Tanjung Priok.
It takes around an hour and fifteen minutes to reach the downtown bus terminals. The bus driver sells reasonably priced tickets.
You may reach the Purabaya bus terminal, west of Surabaya Juanda Airport, by bus number 1. The trip should take at most 30 minutes. You can take a bus from there to other cities, including Malang and Probolinggo. Not only that, but Stasiun Waru is the nearby train station.
Surabaya Kota / Old Town, Surabaya Pasar Turi / Jakarta, and Surabaya Gubeng / Yogyakarta, Bandung are the three main train stations in the city's heart.
Finally, Terminal Bus Bunder in Gresik, to the northwest of Surabaya, may be reached from the airport via bus number 3.
Getting to and from the airport on the buses is a breeze because they're usually clean and cool. For additional information, you can contact the public transportation desk at Surabaya Airport.